Mental Fitness Training for Small Business Owners
& "Solopreneurs"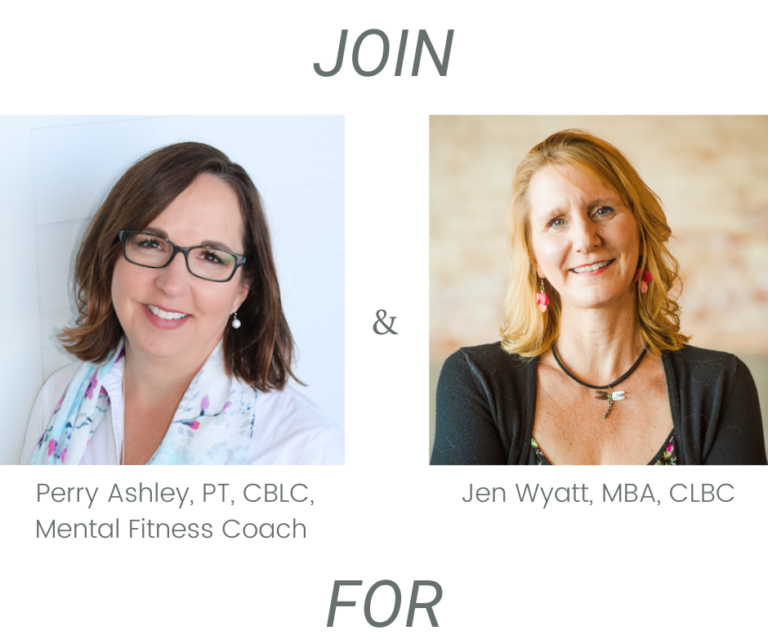 What:

7-Week Mental Fitness Training for Small Business Owners and "Solopreneurs"



When:

Mondays March 29th – May 10th
7:30 pm EST



Where:

Private Zoom Room
Hello Fellow Business Owner, 
I know how it feels to be a small business owner/solopreneur and I also understand how fears, limiting beliefs, and our mindset can hold us back from soaring.
To help you harness the power of your mind so you can boost your potential, success, and happiness, I'm offering a

Special Mental Fitness Program in conjunction with business coaching offered by Jen Wyatt from Jen Wyatt MBA!
This special will be limited to 12 people, so we can provide personalized service to each of you.
Not only will you receive weekly videos, access to an exclusive app, weekly "pod"/accountability meetings, chapters 1-8 of Positive Intelligence by Shirzad Chamine, and access to all content from the 7-week program for a year, you will receive coach-led weekly pod meetings and (2) 50-min private coaching sessions as bonuses!
This program is for you if…
          ✓ you want to stop negative thoughts & emotions from blocking your potential
          

✓ you want to 

create a more positive mindset
         ✓ you want to stop self-doubt from sabotaging your success
          ✓ you want to create a better work culture & atmosphere
          ✓ you want to strengthen relationships at work and home
          ✓ you want strategies for dealing with difficult people
          ✓ you want better focus and clarity
          ✓ you want to decrease stress
          ✓ you want to be a better leader
          ✓ you want to develop a better work/life balance 
         ✓ you want to become mentally fit, so the many daily challenges you encounter won't wreck your day
Learn techniques that you can apply in numerous areas of your life!
If you desire to achieve any of the above goals, 
I invite you to claim 1 of the 12 seats for only $599
(a $1295 value!).
 

BONUS:

Use PROMO CODE 
Let'sDoThis!
for $100 off when you claim your seat by Saturday, March 20th!
Learn techniques that you can apply in numerous areas of your life!
The Other Side of Gray Mental Fitness Participants report:
Increased focus at work & home

Decreased stress & anxiety

Improved productivity/efficiency

Decreased judging of self, others & circumstances

Increased positivity and adaptability

Improved creativity in treatment plans

Increased confidence

Improved relationships

Improved self-awareness and strategies to combat negative thoughts and emotions

Increased overall happiness at work & home

Renewed passion for their job
Email me at coach@theothersideofgray.com or use the messenger feature on this website if you have any questions.
To find out if this could be your best next step, schedule an appointment by booking a complimentary "Discovery Session."
I can't wait to see how this program can transform your personal & professional life!
Sincerely,
Perry Ashley