Take Your Next Step to...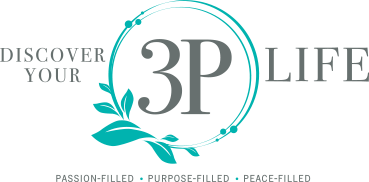 Step 1: Book Your Discovery Session
Benefits of a Discovery Session
Share your purpose in seeking coaching
Share what you think is holding you back
Discern if coaching is your best next step
Decide if we would make a good team
If you determine coaching is right for you & we would make a great team, then...
Step 2: Join The 3P Life Coaching Membership
Passion-filled, Purpose-filled, & Peace-filled Life!
Accept your 3P Life Accountability Portal Invitation and sign the Coaching Agreement
Pay for Your Coaching Membership via your 3P Life Accountability Portal
Schedule Your Sessions via your 3P Life Accountability Portal
(You will receive an email from me to complete these steps)
Frequently Asked Questions
Empowering & equipping women, who are seeking clarity & direction, to live a more
Passion-filled
Purpose-filled
Peace-filled
Life!